Parents, we will be starting to collect candy for our Harvest Festival. If you are able to donate any, you can deliver it to the front office. Padres, etaremos colecionando dulces para nuestro festival de otono. Si puede donar un poco, favor de traerlo a la oficina.

Reminder. Back to School Night today from 5-6pm. Hope to see you soon! Recordatorio: Noche de Regreso a Clases hoy de 5-6pm. Esperamos verlos!

Schoolwide attendance for 9/26/23 is 90.7%, 146/161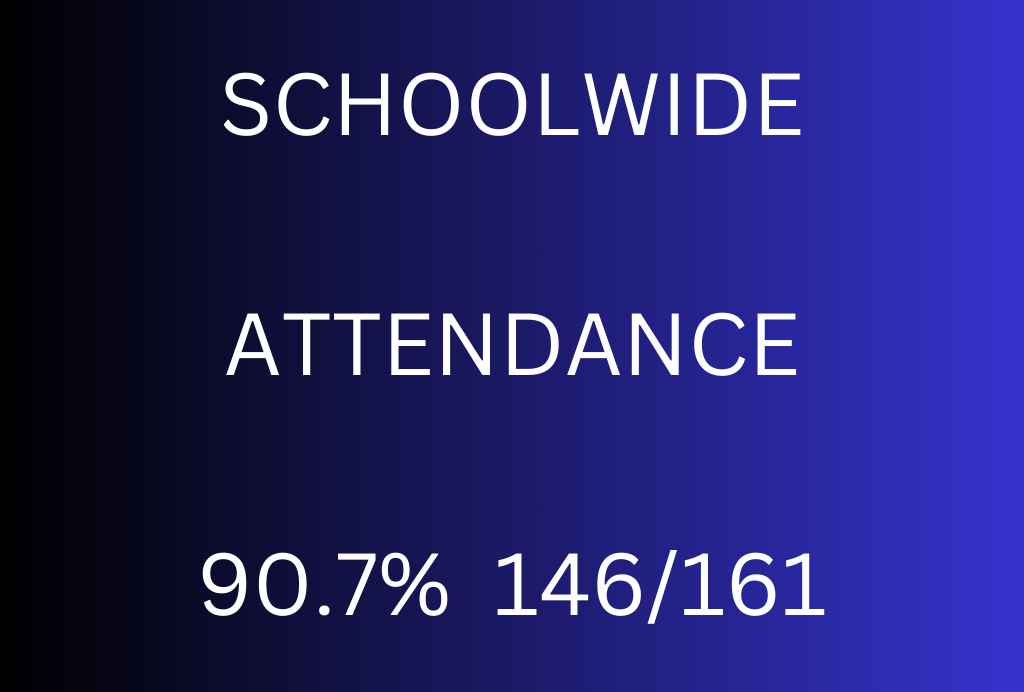 Parents, due to only having one bus driver today after school, all students will be transported in one bus today. Padres, debido a solamente tener un chofer de bus despues de la escula, todos los alumnos servan transportados a casa en un bus el dia de hoy.

Schoolwide attendance for 9/25/23 is 93.2%, 150/161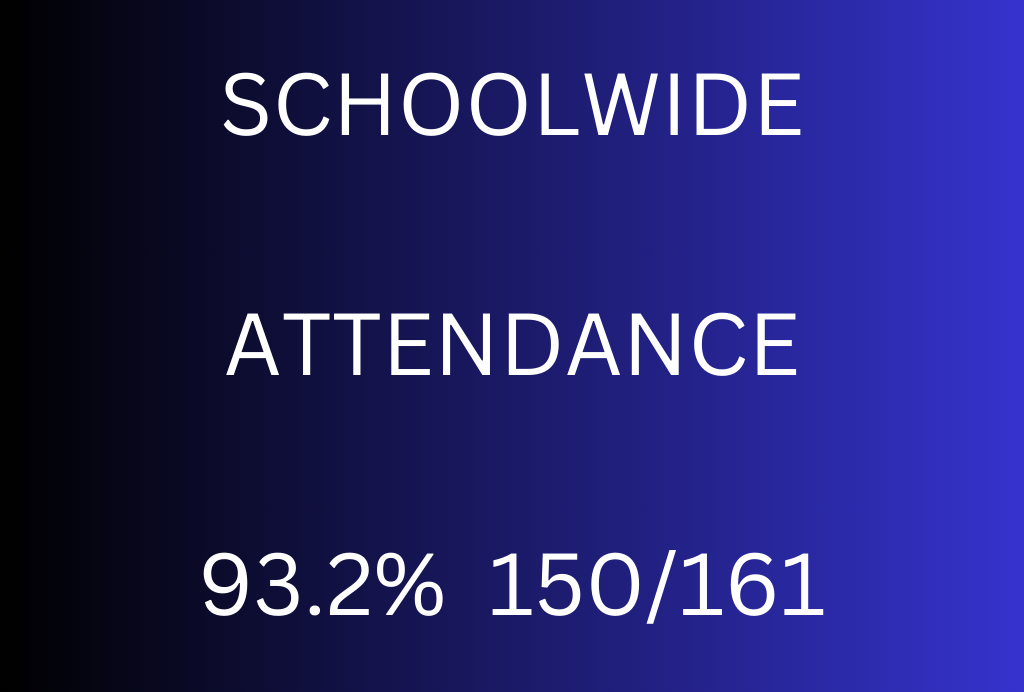 Schoolwide attendance for 9/22/23 is 95%, 153/161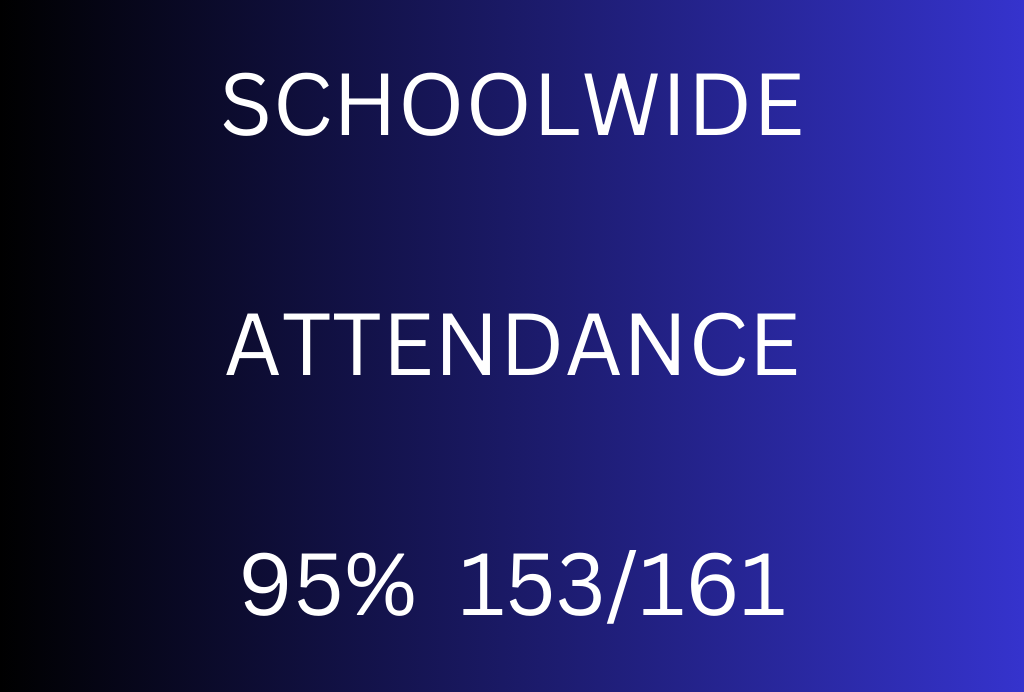 Schoolwide attendance for 9/21/23 is 95%, 153/161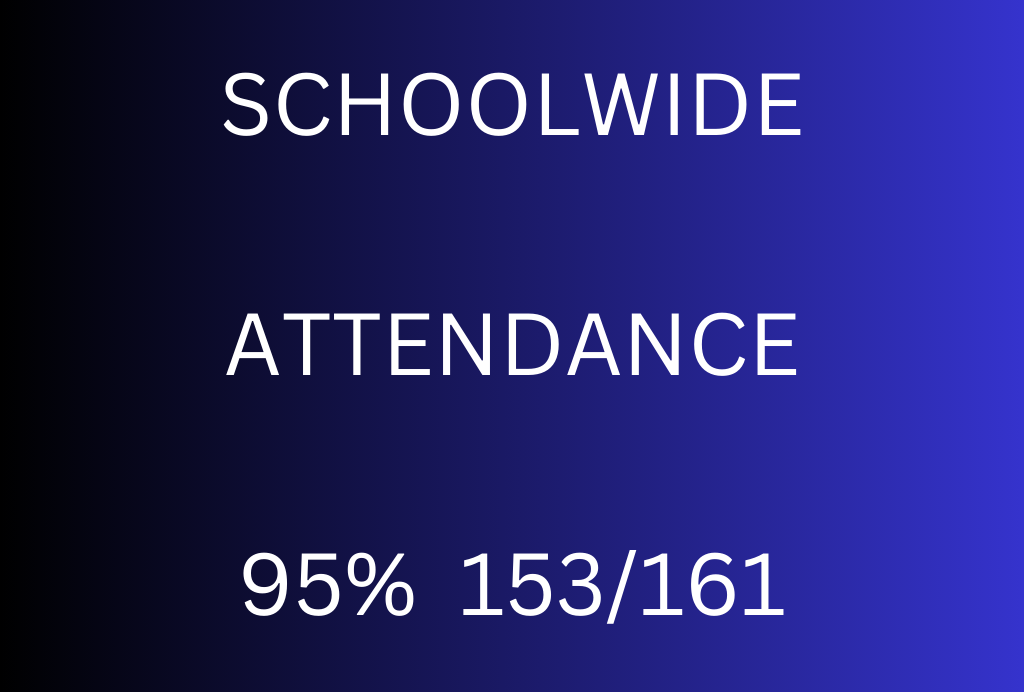 Schoolwide attendance for 9/20/23 is 93%, 147/158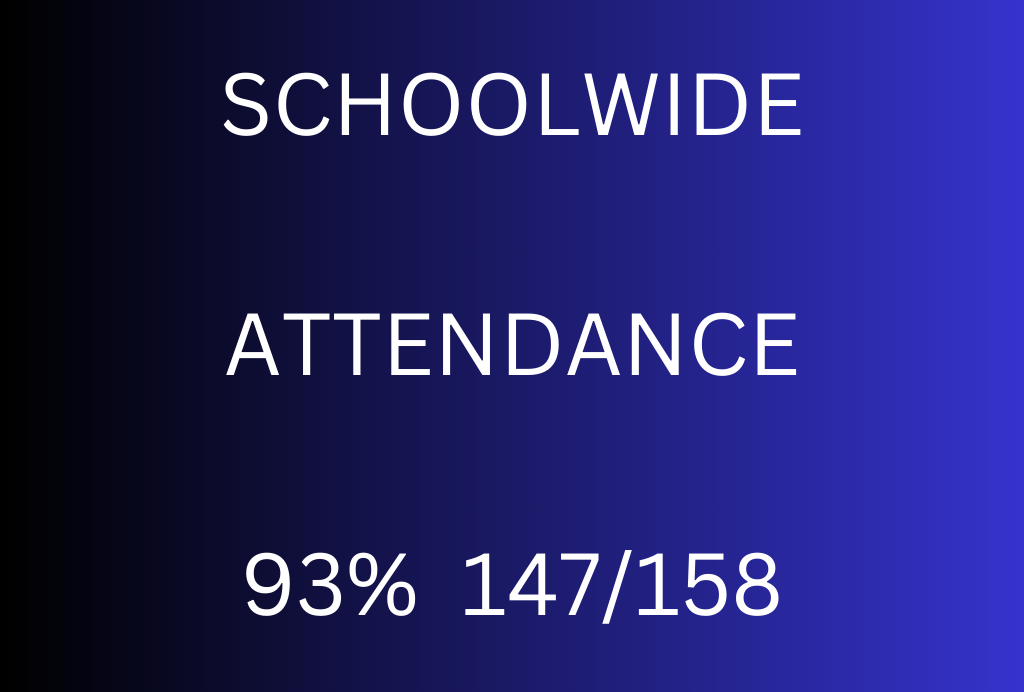 Schoolwide attendance for 9/19/23 is 93%, 147/158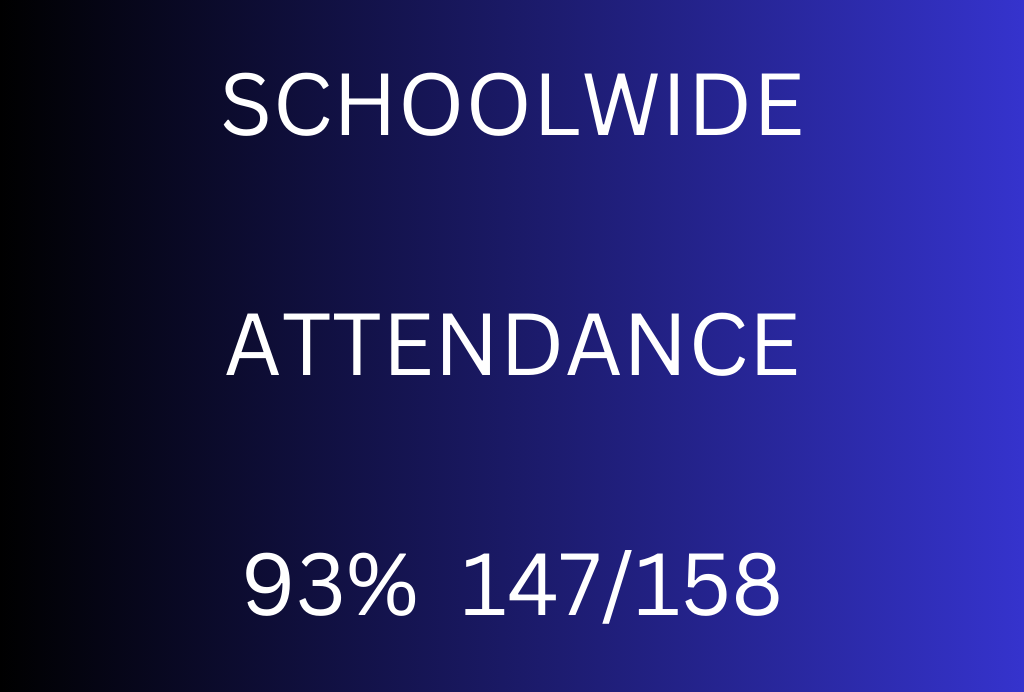 Schoolwide attendance for 9/18/23 is 92.4%, 146/158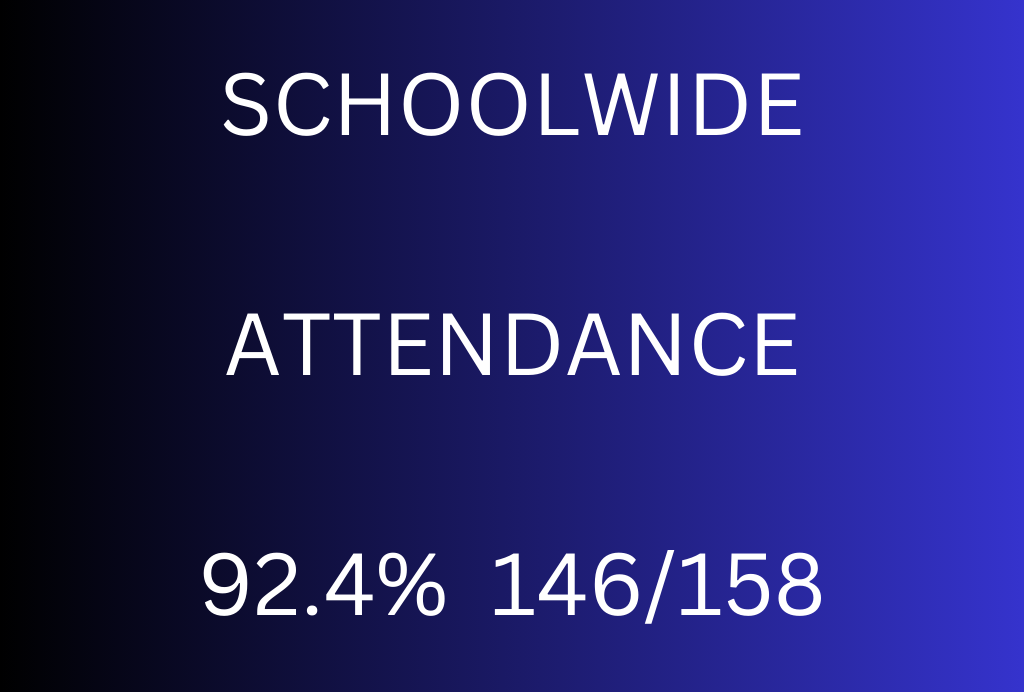 Schoolwide attendance for 9/15/23 is 94.8%, 145/158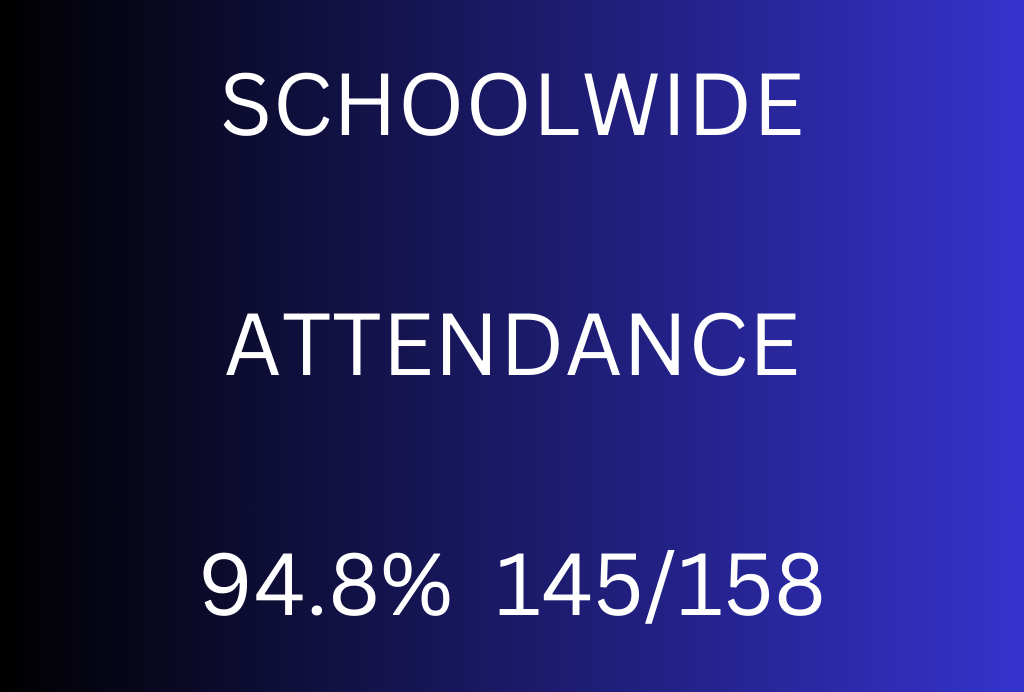 Schoolwide attendance for 9/14/23 is 92.2%, 146/158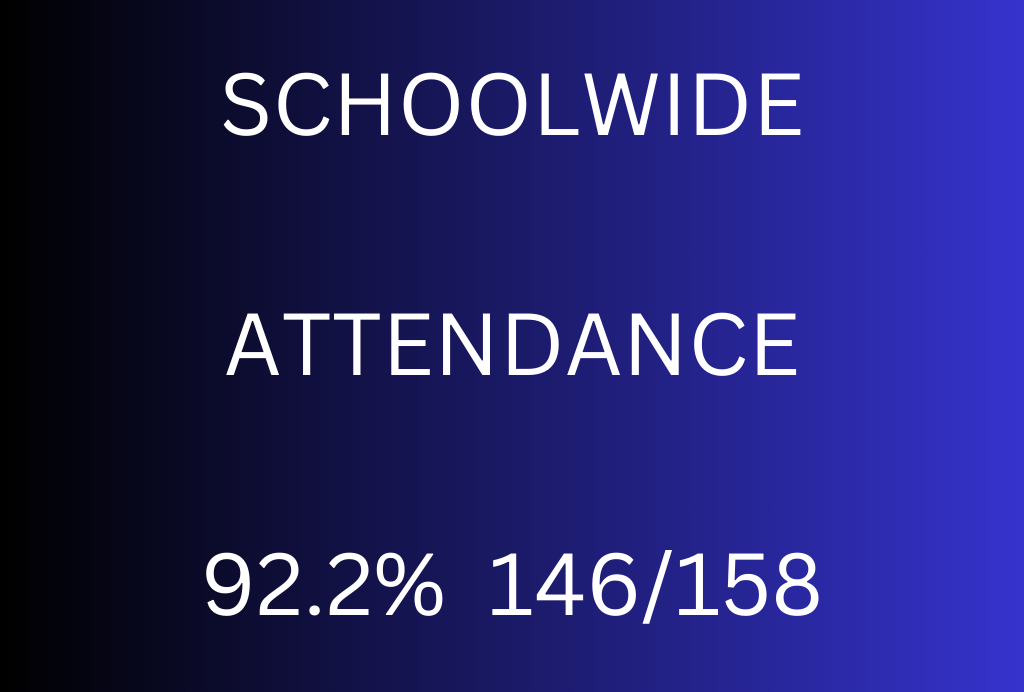 Schoolwide attendance for 9/13/23 is 94.9%, 150/158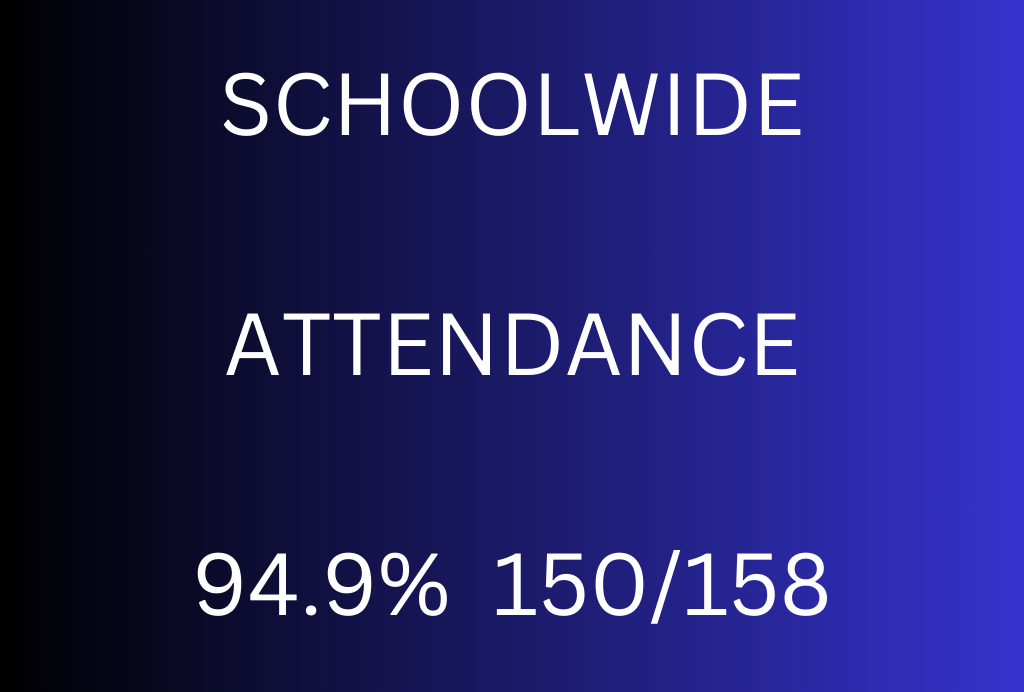 Schoolwide attendance for 9/12/23 is 89.2%, 141/158

Schoolwide attendance for 9/11/23 is 91.1%, 144/158

Schoolwide attendance for 9/8/23 is 92.4%, 146/158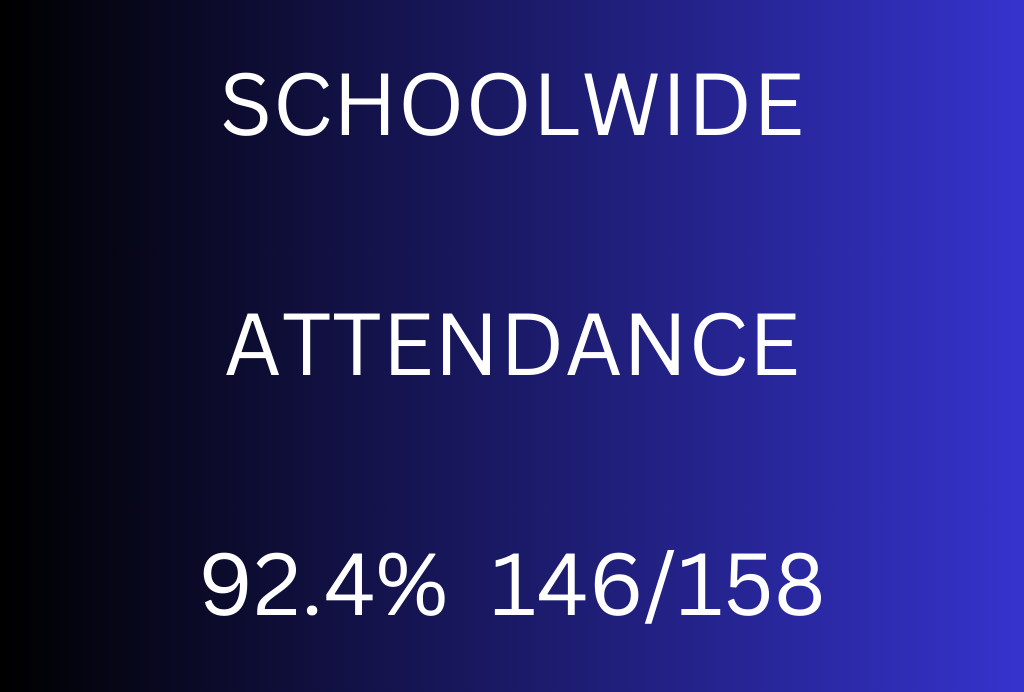 Schoolwide attendance for 9/7/23 is 90.5%, 143/158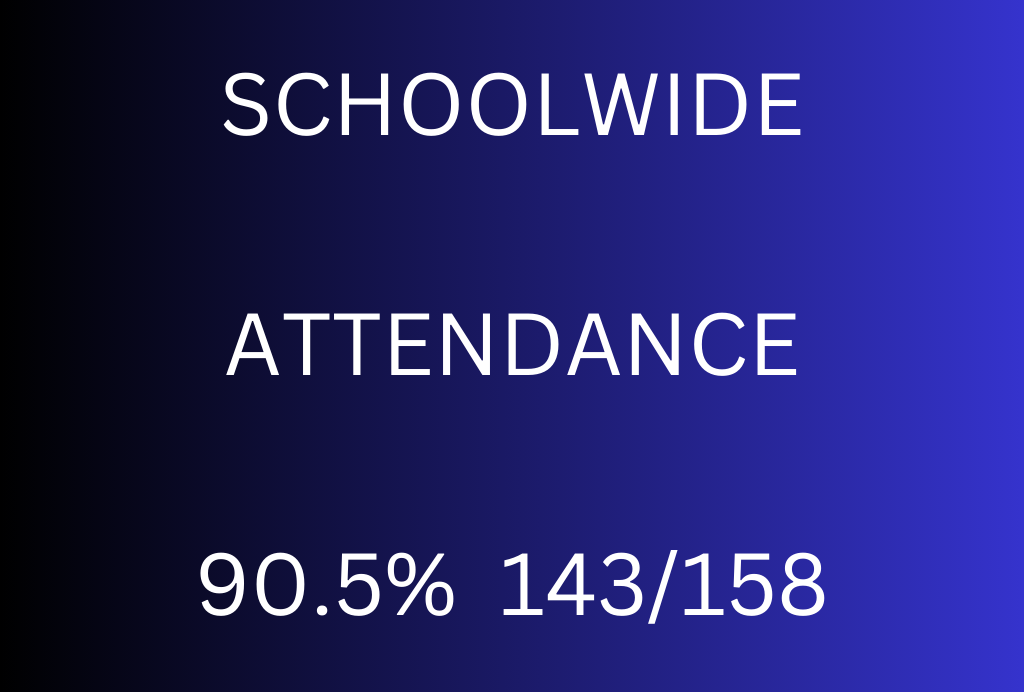 Schoolwide attendance for 9/5/23 is 94.2%, 146/155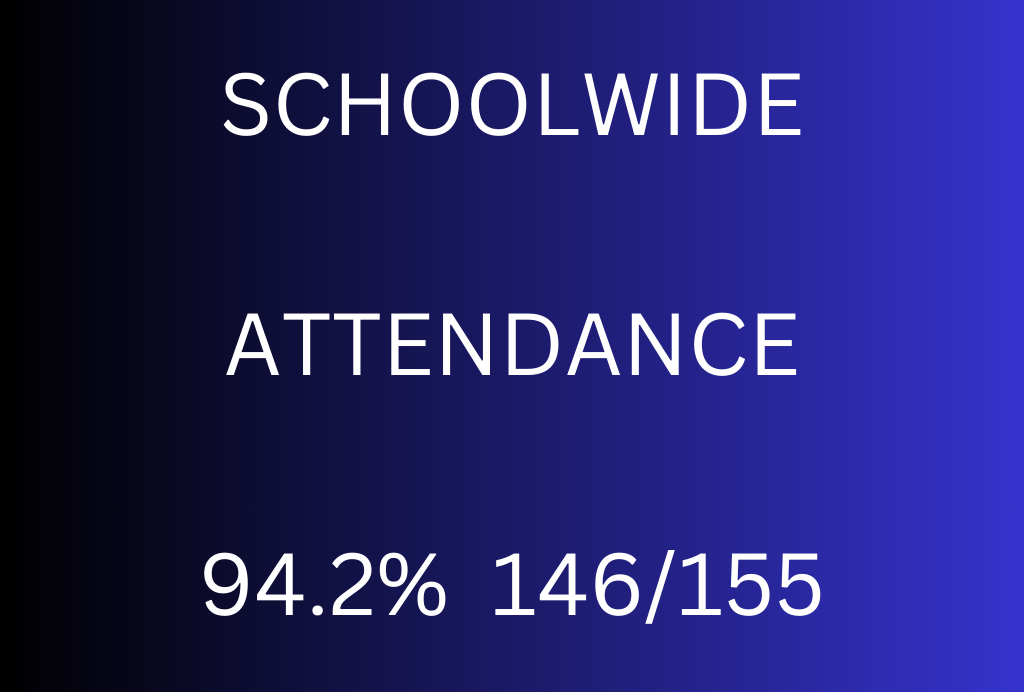 Cafeteria Menus for September 2023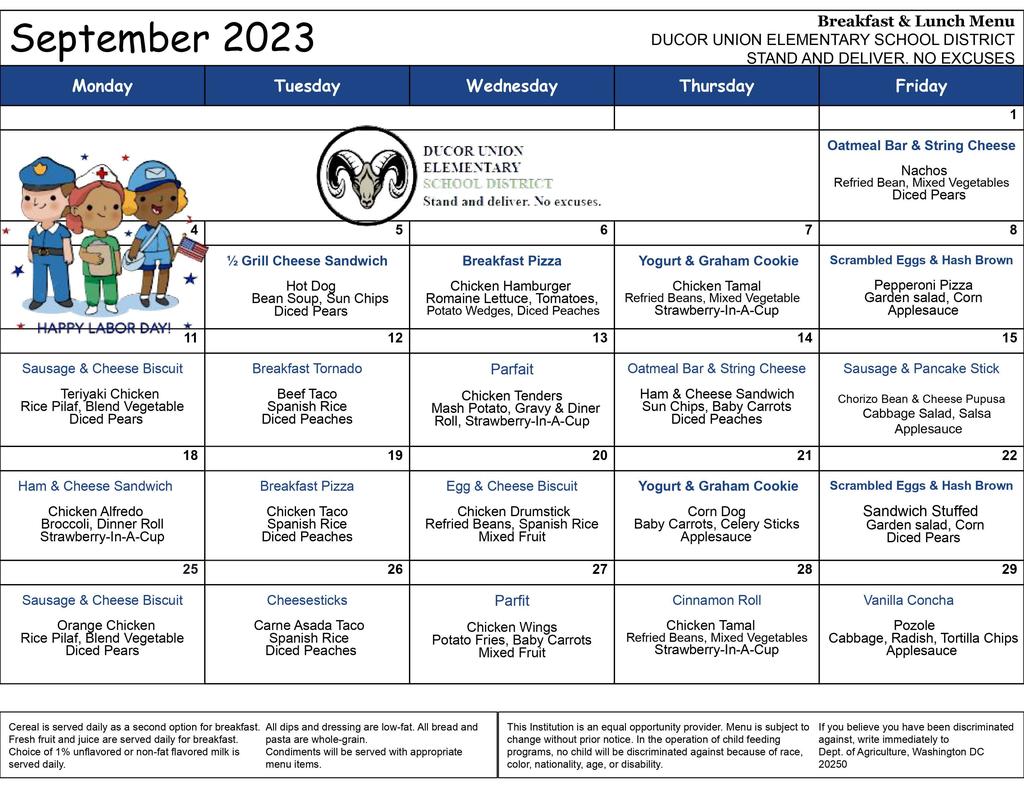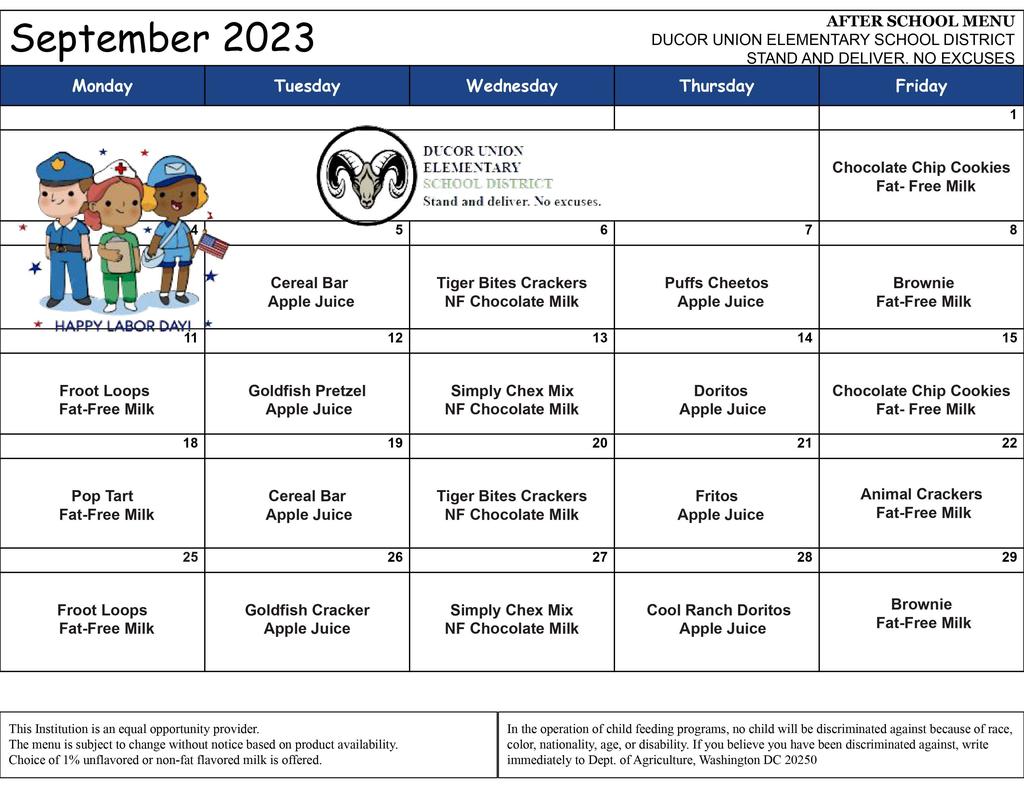 Schoolwide attendance for 9/1/23 is 94.1%, 148/156