Schoolwide attendance for 11/18/22 is 82%, 120/146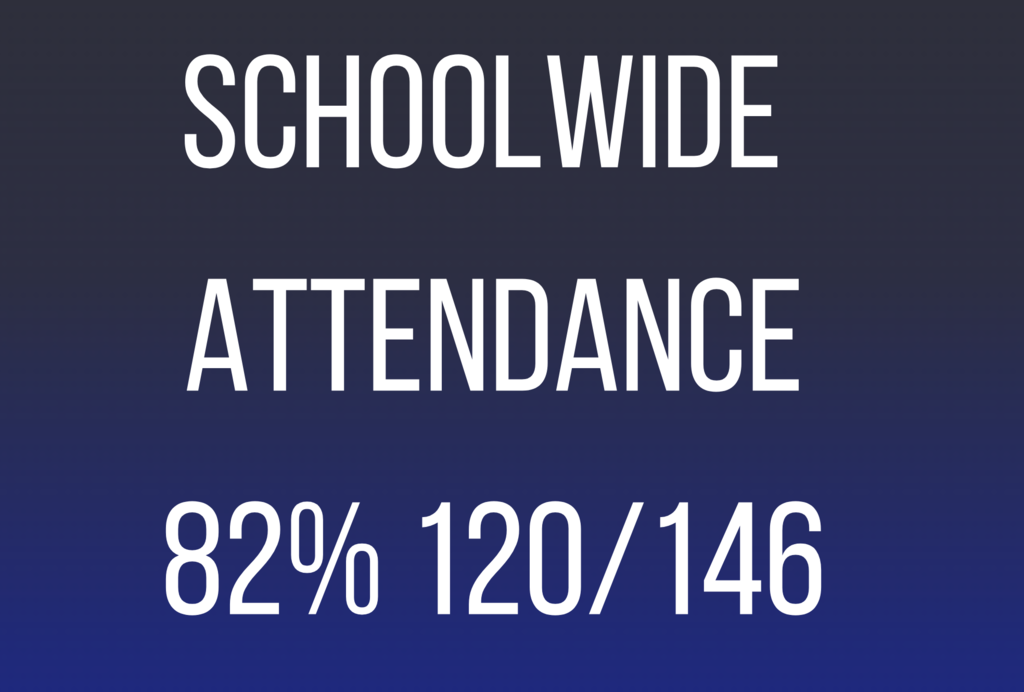 Parents. Friendly reminder dismissal today is at 1:30. Next week there will be no school in observance of Thanksgiving. School resumes promptly on November 28th. Padres, recordatorio, hoy la salida sera a la 1:30. La proxima semana no habra clases en observacion de accion de gracias. Las clases resumen el 28 de noviembre.

Dads and donuts today 7:40-8:30. Papás y donas hoy 7:40-8:30

Schoolwide attendance for 11/17/22 is 78.1%, 114/146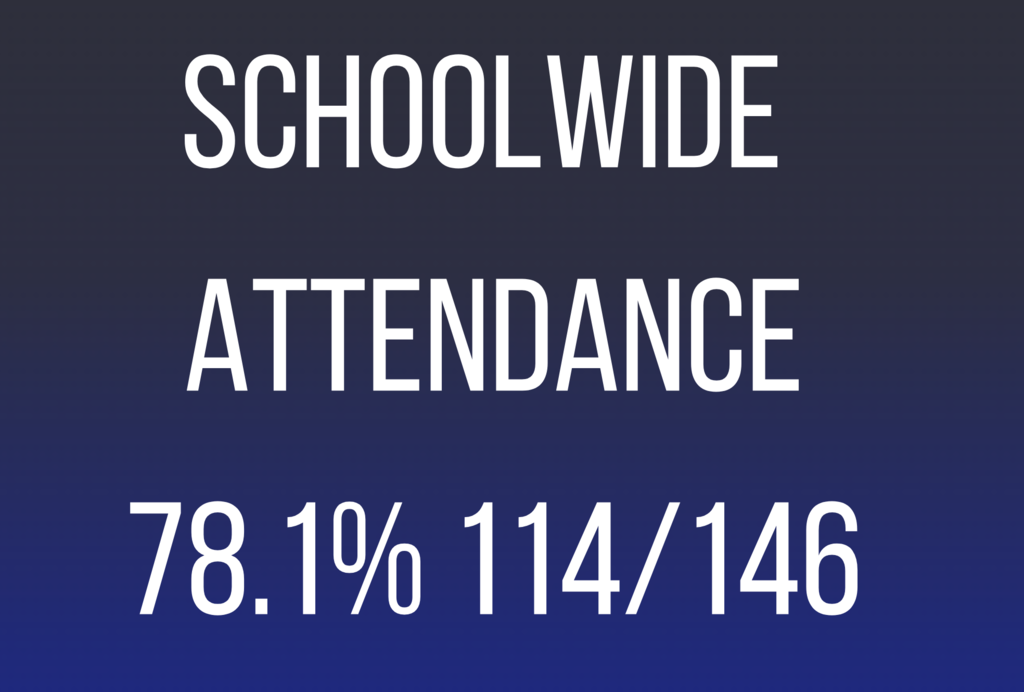 Friendly reminder. Dads and Donuts tomorrow 7:40-8:30. Come enjoy some time with your children. Recordatorio papas y donas mañana de 7:40-8:30. Venga a compartir ilumina ratito con sus hijos.

Schoolwide attendance for 11/16/22 is 86%, 125/146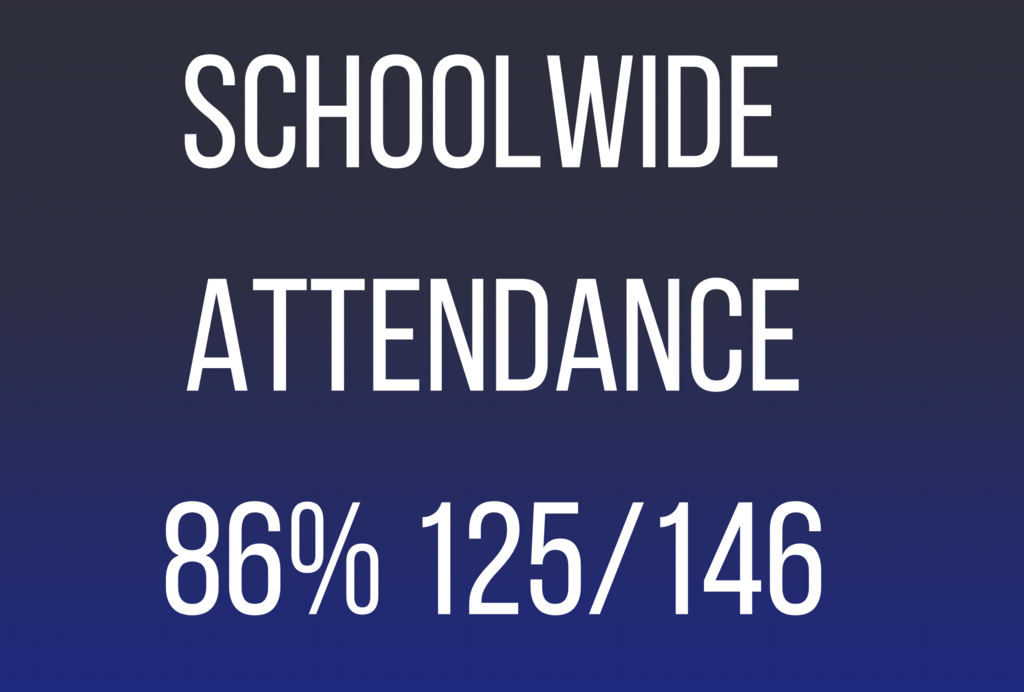 Reminder. Dads and donuts 🍩 Friday 7:45-8:30. Come enjoy some time with you children. Recordatorio el viernes es el día que Venga a comer algo con sus hijos. Donas, café y plática.

Koffee klatch cancelled until next notice. Cafe con el director cancelado hasta más informes.

Schoolwide attendance 86%, 126/146

Koffee klatch postponed to tomorrow. 7:45-8:30. Cafe con el director será movido a mañana a las 7:45-8:39.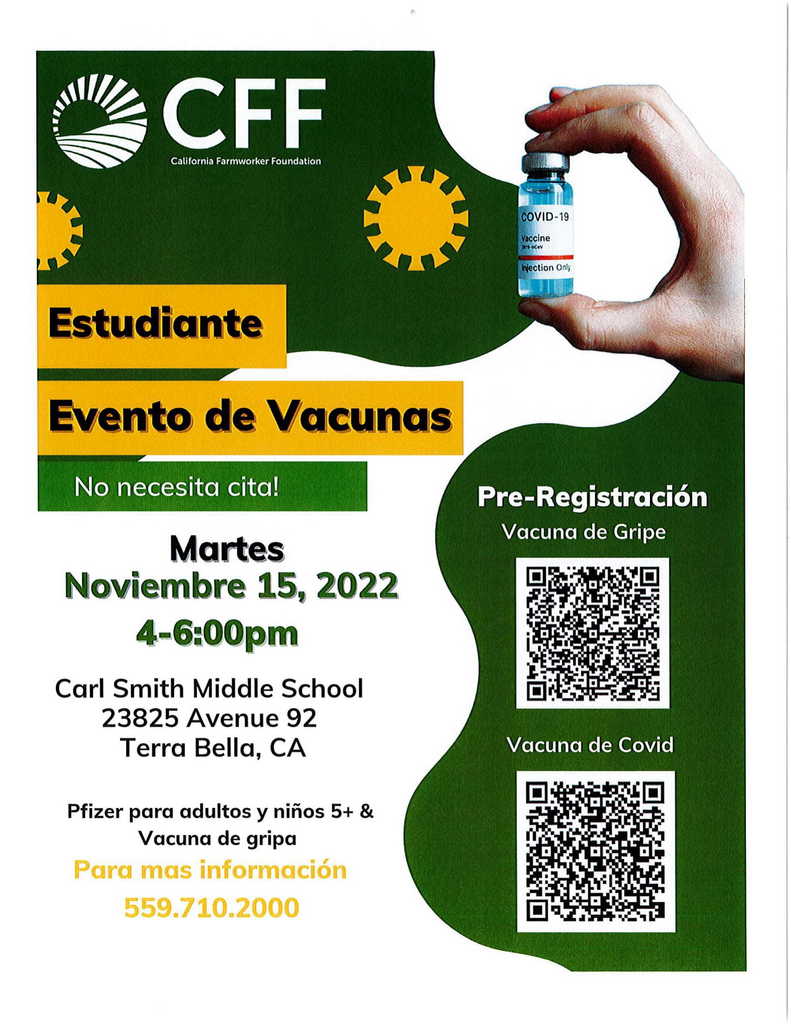 Schoolwide attendance for 11/14/22 is 82%, 119/146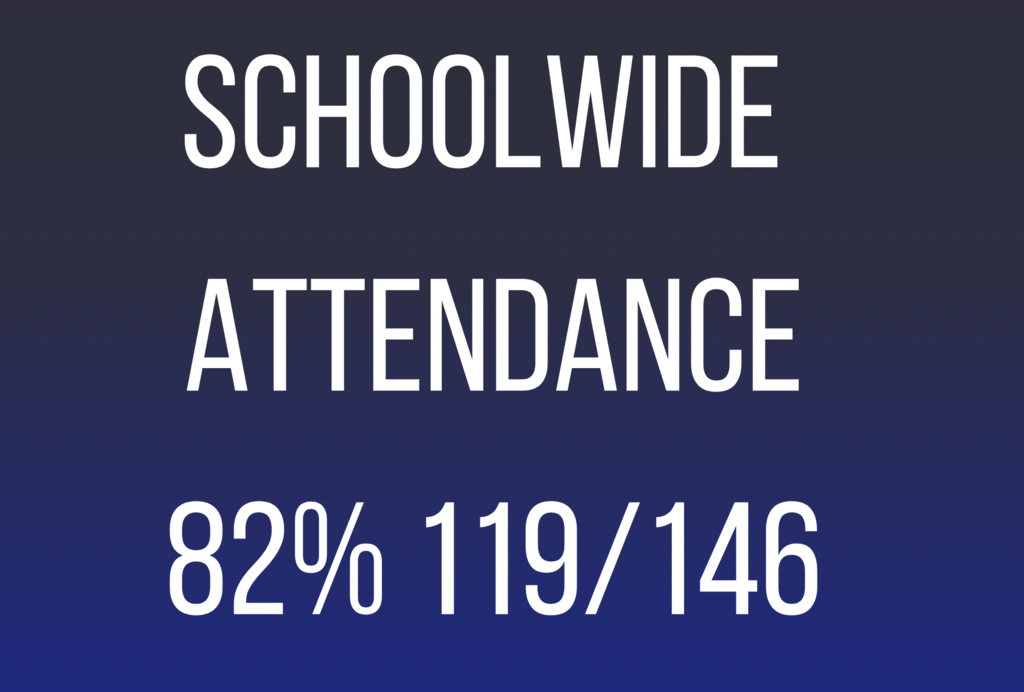 There will be no art class after school tomorrow due to parent teacher conferences. No habra clase de arte manana despues de la escuela por las conferencia de padres.

Parents and community members. Food distribution today about 12. Until about 2:00.2 boxes per family. Padres y comunitarios. Distribucion de alimentos hoy comenzando como a las 12 hasta como a las 2.

HELP IMPROVE THE AIR QUALITY IN YOUR COMMUNITY AND ENJOY FREE TAMALES AND HOT CHOCOLATE!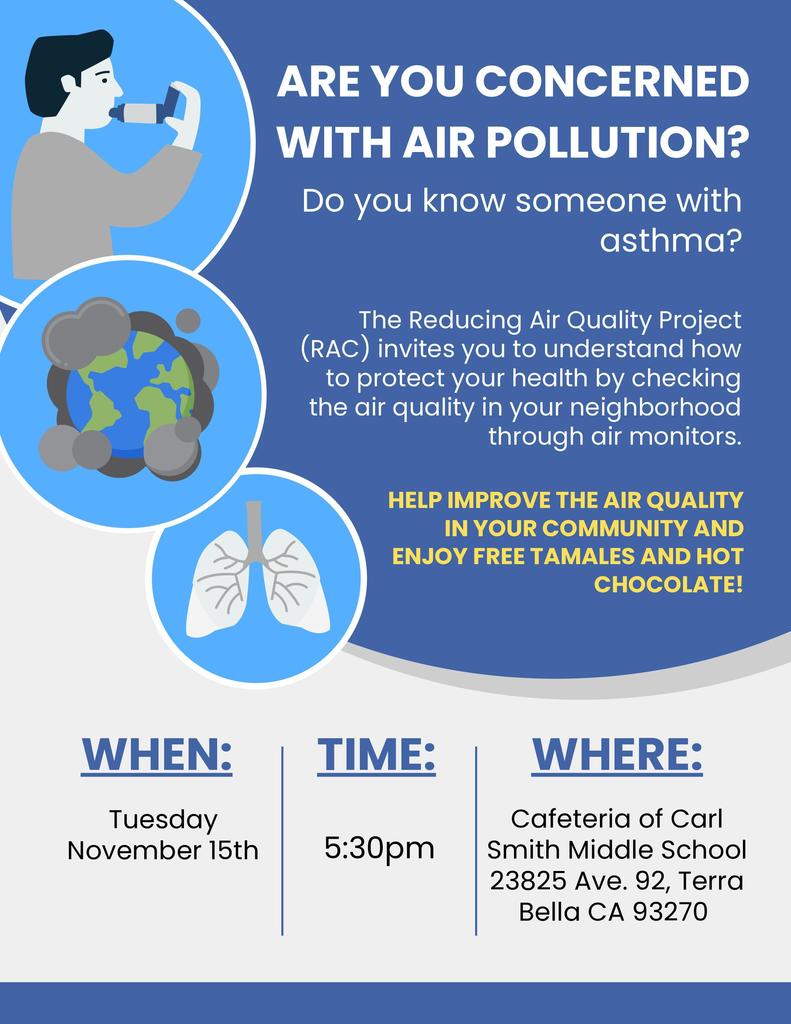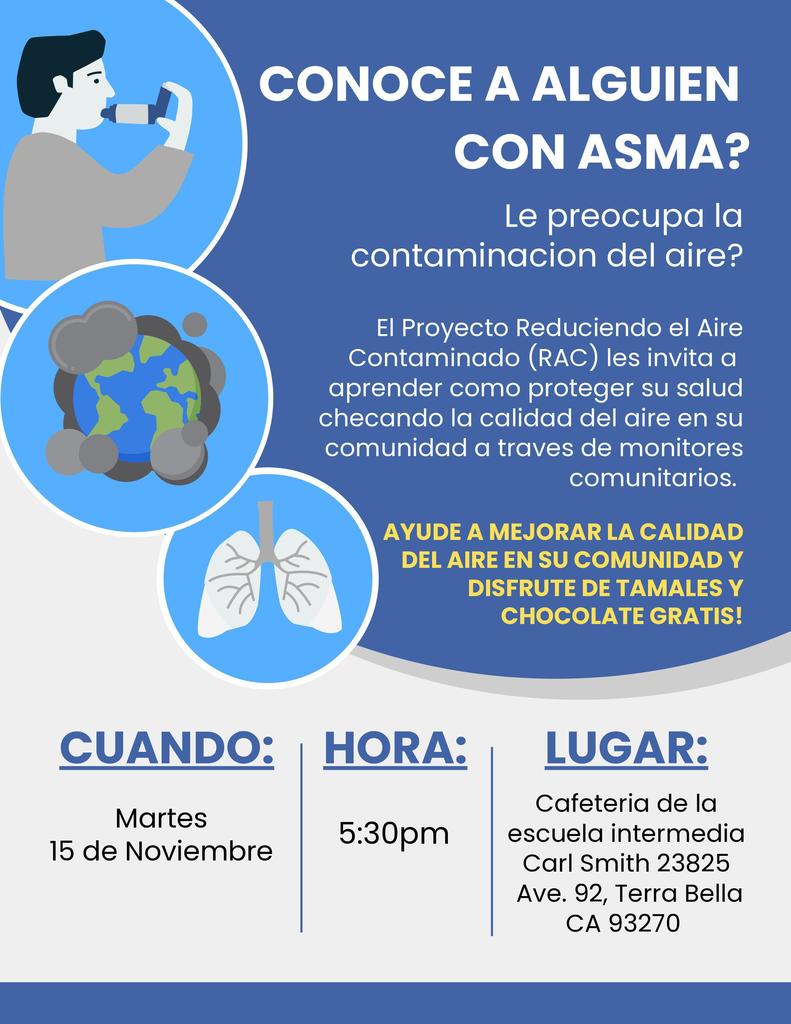 Good morning parents. Dismissal Monday 11-14-11-17 will be 1:15 not 1:30. Please plan accordingly. Friday 11-15 dismissal will be 1:30. Buenos días padres. La escuela terminará el 14 de noviembre a 17 de noviembre a la 1:15 no a la 1:30. El viernes 15 de noviembre será la la 1:30. Gracias.

Parents, reminder your child's teacher has sent you an appointment for a parent/teacher conference next week. Please confirm if you haven't already. Padres, recordatorio esta semana que viene habran conferencias. Los maestros ya les an mandado una cita. Favor de confirmar la cita si no lo han hecho.

Schoolwide attendance for 11/10/22 is 92%, 134/146

Parents. Next Thursday, November 17th from 3-6 pm Ducor Elementary will be having Sciencedippity, a Science Afternoon with many activities that you and your child can enjoy. Please join us! Padres, el proximo jueves 17 de noviembre de 3-6pm la escuela elemental de Ducor tendra Sciencedippity, una tarde de actividades de ciencia con muchas actividades que usted y su hijo/a puede disfrutar. Vengan a acompanarnos.

Reminder, Board Meeting tonight at 5:30pm in the library. Recordatorio, junta de la mesa directiva hoy a las 5:30pm en la libreria.