Letter from Dr. Coronado, Principal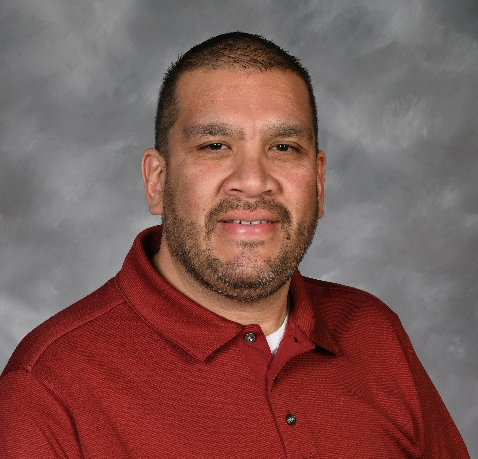 Welcome to Ducor Union Elementary School!
I am excited and honored to serve you and our scholars at Ducor Elementary. My upbringing and personal trajectory has afforded me many challenges and opportunities that have enabled me to become resilient and sustain a very strong work ethic. My humble beginning began in the dust infested agricultural fields of the Central Valley and beyond, working and learning the value of a hard earned dollar. My parents, both migrant farm laborers, taught us always about the value and importance of education and success, always pushing toward excellence with whatever limited resources we had. I presently hold a Bachelor of Science degree in Business Marketing, a Master of Business Administration (MBA) from California State University, Bakersfield, a multiple subjects and administrative services credential from Chapman University, and a doctorate from University of the Pacific in Educational Leadership and Administration. I am presently enrolled and midway through a Ph.D. program at University of Southern California, majoring in advanced human behavior.
After a short stint in teaching, I decided to take a leap into the administrative side, supporting in larger capacities the students, staff, and parents from a broader scale. I have served as classroom teacher, vice principal, principal, county administrator and other various leadership roles in different entities throughout the county for over 20 years. I take great pride in expecting excellence and believing that every child deserves to learn and succeed. I stand ready to support and serve you and your child's needs. If at any time you have questions, please do not hesitate to reach out to me.

Your servant leader,
Dr Coronado
Principal
Ducor Union Elementary School District
¡Bienvenidos a la Escuela Elemental de Ducor!
Estoy emocionado y honrado de servirles a ustedes ya nuestros estudiantes en la escuela Elemental de Ducor. Mi educación y trayectoria personal me han brindado muchos desafíos y oportunidades que me han permitido ser resiliente y mantener una ética de trabajo muy sólida. Mi humilde comienzo comenzó en los campos agrícolas del Valle Central y más allá, trabajando y aprendiendo el valor de trabajar para ganar honradamente. Mis padres, ambos trabajadores agrícolas migrantes, siempre nos enseñaron sobre el valor y la importancia de la educación y el éxito, siempre empujando hacia la excelencia con los recursos limitados que teníamos. Actualmente tengo una Licenciatura en Ciencias en Mercadotecnia, una Maestría en Administración de Empresas (MBA) de la Universidad Estatal de California, Bakersfield, un credencial en materias múltiples y uno en servicios administrativos de la Universidad Chapman, y un doctorado de la Universidad del Pacífico en Administración y Liderazgo de Educacion. Actualmente estoy inscrito y por la mitad de un doctorado en filosofía Ph.D. en la Universidad del Sur de California, con especialización en comportamiento humano avanzado.
Después de un breve período de maestro, decidí servir en el lado administrativo, apoyando en mayores capacidades a los estudiantes, el personal, y los padres desde una escala más amplia. He servido como maestro de primaria y secundaria, subdirector, director, administrador en el condado y otras funciones de liderazgo en diferentes entidades de todo el condado durante más de 20 años. Me enorgullece mucho la expectativa de excelencia y creer que cada niño merece aprender y tener éxito. Estoy listo para apoyarlo y servirle a usted y a las necesidades de su hijo/a. Si en algún momento tiene preguntas, no dude en comunicarse conmigo.
Su líder servidor,
Dr. Coronado
Principal
Distrito Escolar Elemental de Ducor